---
Be A
Part Of The Solution
---
For every edible stickers package you purchase, My Fruity Faces will make a donation to our nonprofit partners to support healthy eating for kids
---
The Problem
Childhood obesity has reached epidemic proportions. According to the data from U.S. Centers for Disease Control and Prevention more than one-third of our kids are overweight or obese in the U.S. alone. The numbers have tripled in the last three decades. The percentage of children aged 6-11 years in the United States who were obese increased from 7% in 1980 to nearly 18% in 2012.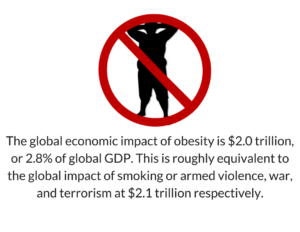 Similarly, the percentage of adolescents aged 12-19 years who were obese increased from 5% to nearly 21% over the same period. In the United States, one in every three children (31.7%) ages 2-19 is overweight or obese, and because of those kids that are obese tend to become adults that are obese. More than 35% or 78.6 million of all American adults are obese up from approximately 12% in the 1980's and 1990's according to the Journal of American Medicine (JAMA).  The cost associated with overweight and obesity-related diseases have risen to $147 billion per year and if continued at its current trajectory it is estimated that it will double to $300 billion by 2030. One of the major drivers is due in large to the risk of health complications later in life such as possible increase of heart disease, stroke, diabetes, hypertension and various types of cancers.
Regrettably, the obesity epidemic has also gone global. More than 2.1 billion people roughly about 30% of the global population today are overweight or obese. However, "The worst thing is the children are becoming programmed for obesity, it's a very serious epidemic," Abelardo Avila a physician in Mexico told the Global Post. The Post went on to say in Mexico alone 70,000 people die each year of diabetes – "or roughly equal to the deaths authorities say are caused by more than six years of the country's Drug wars." If its prevalence continues on its current trajectory, almost half of the world's population will be overweight or obese by 2030.
In addition, obesity is responsible for approximately 5% of all global deaths. The global economic impact of obesity is $2.0 trillion, or 2.8% of global GDP. This is roughly equivalent to the global impact of smoking or armed violence, war, and terrorism at $2.1 trillion respectively.
With that said, one of the most alarming facts and perhaps the most disturbing is that for the first time in history, the current generation might be on track to have a shorter lifespan than their parents.
---
Be a part of the solution
Although we're facing an epidemic of global proportions there is no single or simple solution about the way forward.  This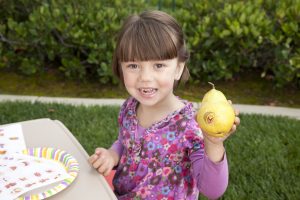 reflects the fact that obesity is a complex and systemic issue and finding solutions to combat this problem will require a holistic approach on a sufficient scale.
This approach will not only involve childcare and healthcare professionals but also state and local organizations, policy makers, community and business leaders, schools and individuals working together to create an environment that supports a healthy lifestyle.
And that's where you come in when you buy a package of My Fruity Faces 'edible stickers' we tally up the number of packages sold and make a monthly donation to our non-profit partners. With that said,  given the enormity of the problem, we understand that this alone will not reverse the childhood obesity epidemic but it's a start and we're up for the challenge. We have our work cut out for us but together we can make a difference.
What Your Purchase Supports
Access to fresh fruit and veggies
Improve health and nutrition
Access to a safe environment for physical play
---